Special Collections of the Sciences Library
All the branches of the Library hold a number of historical book collections and miscellanies (excerpts, pamphlets collected and then donated by scholars and academics) which sometimes are connected to the archives. The history of these materials has partly common origins, coming from the first core of the Library of the Royal Museum of Physics and Natural History, and had a differentiated evolution since the foundation of the Royal Institute of Vocational and Advanced Studies (1859).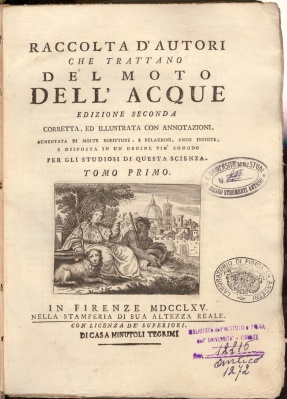 Many specimens of our patrimony are also stored, for convenience, at the Galileo Museum Library. The catalogue of these collections can be consulted through a specially dedicated research page prepared in collaboration with the Museum itself.
Consult the catalogue: Historical-scientific collections of the Science Library held by the Galileo Museum
Since December 2017, the collections that were held by the historic Animal Biology main offices in Palazzo della Specola in Florence have been relocated at the headquarters of the Sciences Campus in Sesto Fiorentino, where the entire library was also transferred.
Anthropology Branch
Botany Branch
Geomineralogy Branch
Mathematics Branch
Sciences Campus Branch