Libraries: opening hours and access procedures. Read more
#IoRestoaCasa (Istayhome): remote-access services and resources

Engineering Branch Library
Address & Contacts
Via Santa Marta, 3 - 50139 Firenze ·
Map
Tel. 055.2758968/9 - Fax 055.2758972 - E-mail: bibing(AT)unifi.it
Opening Hours
Monday
Tuesday
Wednesday
Thursday
Friday
Saturday
8.30am-7pm
8.30am-7pm
8.30am-7pm
8.30am-7pm
8.30am-5pm
closed

CLOSED from 11 to 17 August

Opening hours from 26 July to 27 August:

8.30am-1.30pm
8.30am-5pm
8.30am-1.30pm
8.30am-5pm
8.30am-1.30pm
closed
(scorri a destra)
Collections
The Engineering library was established in 1972 in the former Santa Marta seminary. The initial collection was made up of donations from other public and private libraries including Officine Galileo, the Collegio degli architetti ed ingegneri di Firenze and the Geographic Military Institute.
The library has increased its collection over the years to include set and course books as well as research material.
Books are held on open shelves: several copies of set and course books are available for loan and reference.
The collection of journals and directories is specifically aimed at engineering research. Nowadays most of the journals are accessible in their on-line electronic version.
The library is particularly well endowed in the following disciplinary fields: computer science, electric and electronic engineering, civil engineering and science of materials, transportation engineering, mechanical and industrial production engineering, hydraulic and environmental engineering, construction engineering. Other areas such as economics, law, architecture, physics and mathematics are covered just for teaching purposes.
The library holds some historical collections that include rare documents (links in italian):
The library holds about 2900 e-journals with standing subscriptions, 750 print journals, 30 of which with a current subscription and 20 specialised databases.
The library houses also the School's graduation theses.
The collections totals:
books: about 25,000 volumes, modern, antique and rare
journals: 750 titles
former Departments' collections: about 12,400 volumes
graduation theses (since 1974)
Reading
Current books are on open shelves, organised according to the Dewey decimal classification.
On open shelves you can also find the most recent issues of print journals in alphabetical order by title. Previous issues must be requested at the loan desk.
The reference room contains all reference material such as encyclopedias, dictionaries, general manuals. These books have a green "Ref" label next to their call number.
Read more in the Regulations of the University Library System and Services (in italian).
Technical regulations and standards
CEI technical regulations are accessible within the University's databases list (https://www.sba.unifi.it >Articoli e banche dati >Lista banche dati) under "Norme CEI - Catalogo". Access is by authentication. (to login, click on the "i" button).
CNR's technical regulations are available in print format and can be requested at the loan desk.
UNI standards are available up to year 2008. Up to 2006 they are available in print format, from 2007 to 2008 in PDF format on DVDs; they all can be requested at the loan desk.
Laws are accessible via online Law databases. For Italian laws you can search "De Jure" database.
Loans
In order to borrow you need a student card or a valid photo ID.
It is possible to borrow up to 6 books (max 12 volumes).
Volumes can generally be borrowed for up to 30 days (two renewals allowed);
Volumes with a blue label and the letter "B" can be borrowed for 1 week (one renewal only);
Volumes with a red label and the letter "C" are for reading and overnight loan only. (they can be borrowed two hours before closing time and must be returned by 10 am the next business day).
Renewals can be made online through
My Account
page or by phone.
Reference materials, journals, rare and valuable books, technical standards and regulations are not for loan.
Late returns will incur in suspension from borrowing for a number of days equal to the days the loan is outstanding. The suspension is automatically calculated by the system.
Biblio In-forma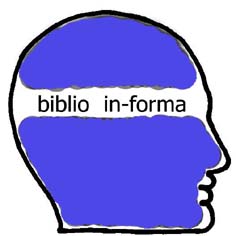 Biblio in forma: reference service
Monday to Friday 9 am - 1 pm
You can also book an appointment

during the library's opening hours

Phone +39 055 2758968; for more info Ask a librarian
last update: 05-Mar-2020