Libraries: opening hours and access procedures. Read more
#IoRestoaCasa (Istayhome): remote-access services and resources

Library user training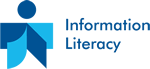 Classes for library users are offered free of charge and to all users of the University of Florence. At the moment the trainings are all held in Italian and they range from tools and methods for effective bibliografic searches to an overview of the available sources.
For further information such as the calendar and content of the courses, please check this page (in Italian).
For more information go to
Guides and tutorials
.
last update: 24-Aug-2016