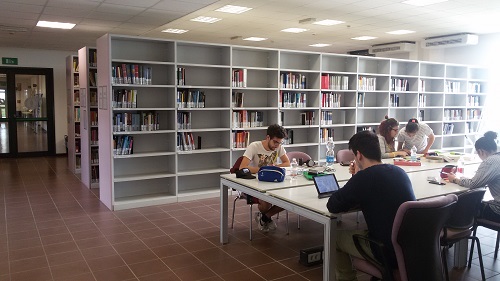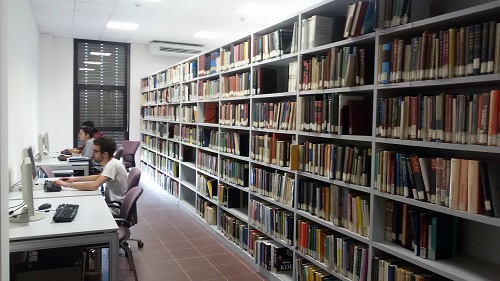 having concluded the move at the end of 2017, the library of Animal Biology has now its definitive and adequate set up at the Sciences Campus branch. Polo Scientifico della Biblioteca di scienze:
- the vast collection of journal is now on open shelves freely accessible,
-the study rooms have been organized to offer distinct access to manuals and set textbooks for degree programs, and to in-depth study and research books;
- 4 new internet stations have been added for the consultation of catalogs and for research.
To highlight the arrival of the collections of animal Biology the exhibition "Fauna avicola nel Parco della Piana" (Birds of the Parco della Piana, in Sesto) has been set up. Due to the great success the exhibition period has been extended.
The display cabinets containing books and birds and flamingo images and the photos taken by Stefano Mattii can be admired until 30 June 2018.
As an addition the library is displaying also some illustrations by Umberto Catalano taken from the work Iconografia degli uccelli d'Italia, published by the Ministry of the Environment.
Sciences Library - Sciences Campus
Via G. Bernardini, 6
50019 Sesto Fiorentino - Florence -
Monday to Thursday : 8.30 am - 6 pm
Friday: 8.30 am - 2 pm