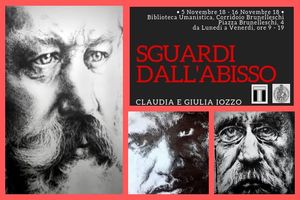 Corridoio Brunelleschi
Piazza Brunelleschi, 3-4
From 5 to 16 November
Hours: 9.00 am to 7.00 pm

Opening 5 November, at 4:00 pm
Inspired by the conference La Medicina incantata. Lo spettro della tubercolosi: incontro delle due culture e salute globale (Enchanted medicine. the ghost of tuberculosis. Meeting of the two cultures and global health) held in Florence on 23 October 2018. The exhibition, organised in collaboration with the association TESSERE, revolves around the theme of an illness that has profoundly marked Western society and culture throughout the centuries: tuberculosis.
The exhibition focuses on -- often eclectic -- artists, philosophers and writers, musicians and composers, painters and thinkers, who have lived or told about tuberculosis, and that from the encounter with the disease have drawn that particular glance on life and on society that inspired many men and women of successive generations: among others, Dostojevskij, Brahms, Marie Curie, Sol×enicyn, Ramanujan, Zola, Mann, Kafka, Chopin, Cechov, Goya.
The drawings by the Iozzo sisters made their first public appearance in the Conference Hall of the Novoli Campus of the University of Florence on the occasion of the conference.