The services in OneSearch
Personal area
From your My library card in OneSearch you can check or renew your loans, check on the status of any requests you have pending (book recalls, new acquisitions, ILLs).
To access your personal area you need to Login (top right):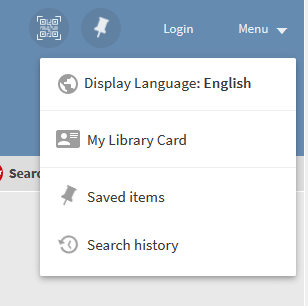 Log in with your UNIFI credentials:
| Username | Password |
| --- | --- |
| Students and University Staff: student or staff number | The pw you have set for all university web services  |
| Other users: your card number  | Pw issued at the time of registration to the library |
Here you can access your personal details and all activities performed (loans, requests, etc.)

Loans
In your personal area (My profile) you can check the details of your current loans  (Active loans) and the history of all your previous loans (Previous loans):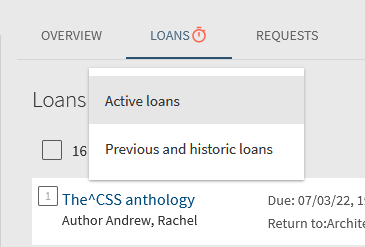 Requests
The Services section of every record you retrieve shows the library that holds the document, its call number, and availability and it contains a link to request or recall it: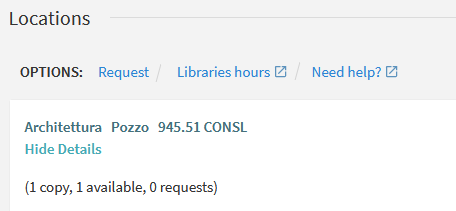 You can check the status of your requests anytime by logging in to your personal area under the tab Requests:
Please note
: you can only request items that are out on loan or items that are not on open shelves, including books, journal issues, or other material. 
Digitization of articles
You can request a digital copy of an article from a print journal held by the libraries. You can request up to 5 articles at the same time.

To submit your request, just click on Digitize the article. You then need to fill in all the details in the form in order to locate correctly the article of your interest.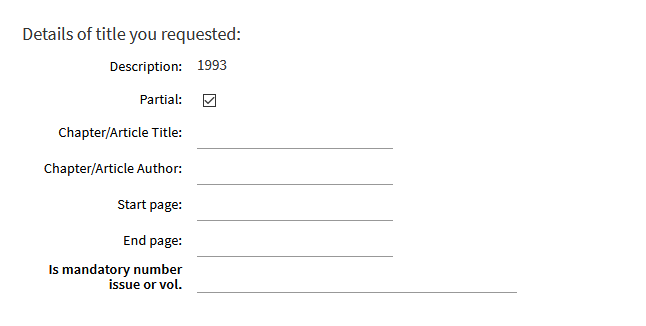 Note: if the volume/issue/year of the desired article does not appear in the list of items held by the libraries you need to select Digitize an article of a different issue
Renewals
Note: Automatic renewal of loans is active by default (unless the items have been recalled by another user or the limit of renewals has been reached).
Active loans can be renewed in a batch (Renew all) or selectively

Purchase suggestions
From the menu at the top you can suggest the purchase of a book by filling in the online form where you need to indicate all bibliographical data of the item and the library to which you want to address the request: 

Once you submit your request you can check its status in
My profile>Requests
: 
ILL-DD request
You can request an inter-library loan (ILL) for volumes not held by the University libraries and for journal articles from the top menu by clicking on the ILL-DD request button:

Before filling in the form you need to select from the drop-down menu the library you want to address your request to:

Once you submit your request you can follow its status in
My profile
Actions on the records
For each record, both in the short and full view mode you can activate a number of services, such as:  
permalink to obtain a persistent track in the catalogue 
print a bibliographic record, also as print to file

citation to obtain the complete bibliographic citation of the document you retrieved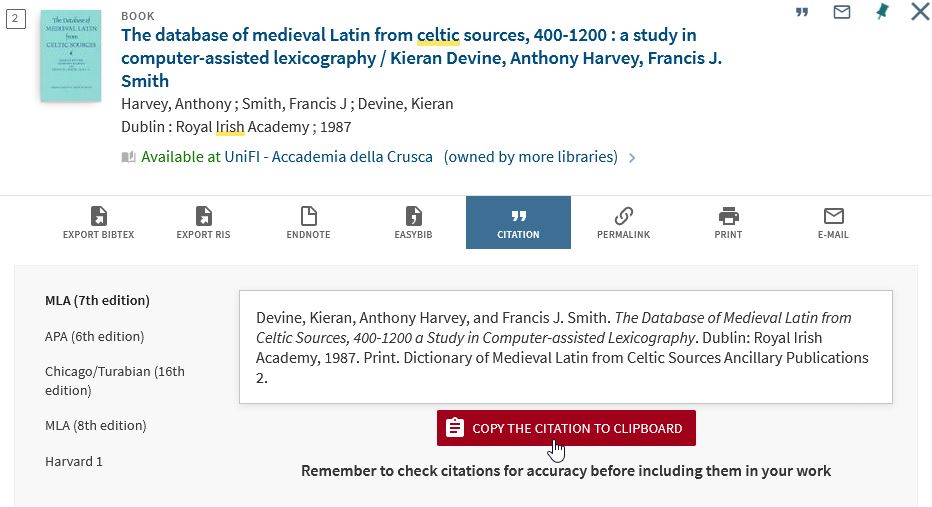 Saved records
After you log in you can also save as favourites any records of your choice.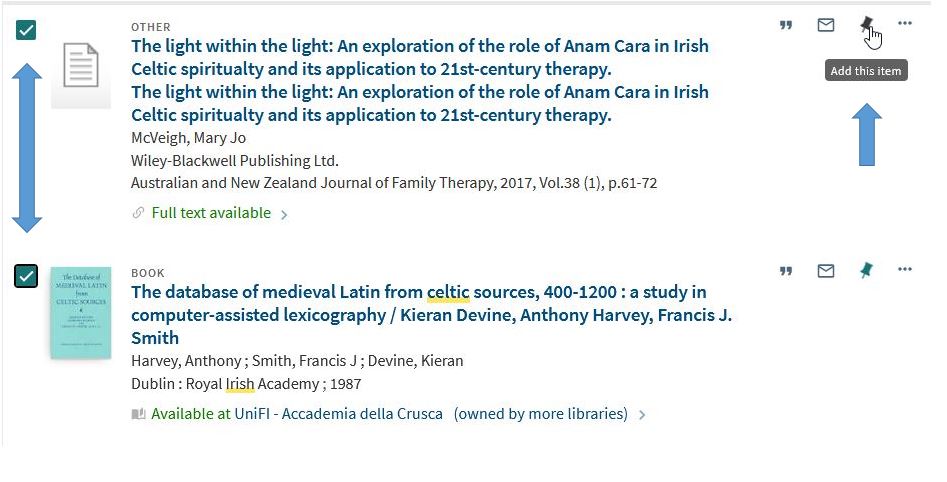 Alerts
You can save a search strategy so that it will be available for your next search sessions and can be launched automatically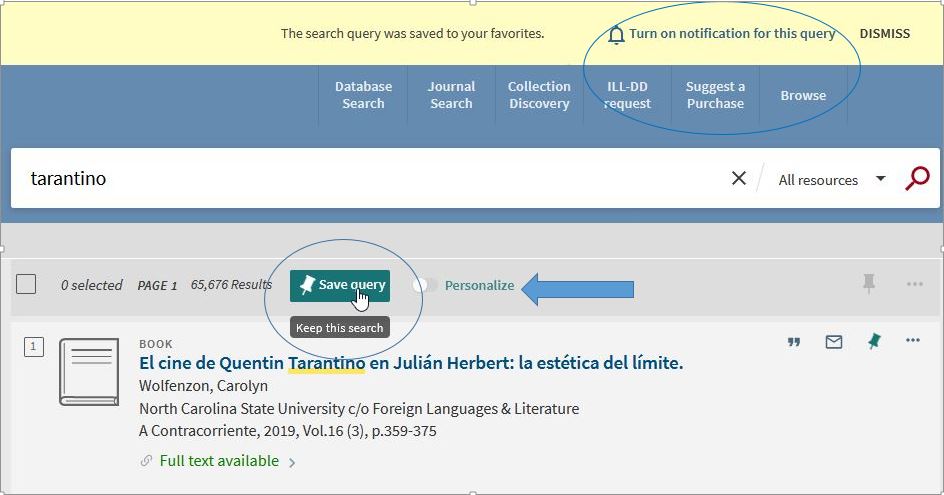 Use the Personalize function to pick up to 5 disciplines to refine your results to the chosen areas An alert service will give you the possibility to receive notification of any updates on your search.