Animalia et Vegetalia
Go to the volumes of the collection | Visit also:
the section representing nature of the virtual exhibition Hidden Treasures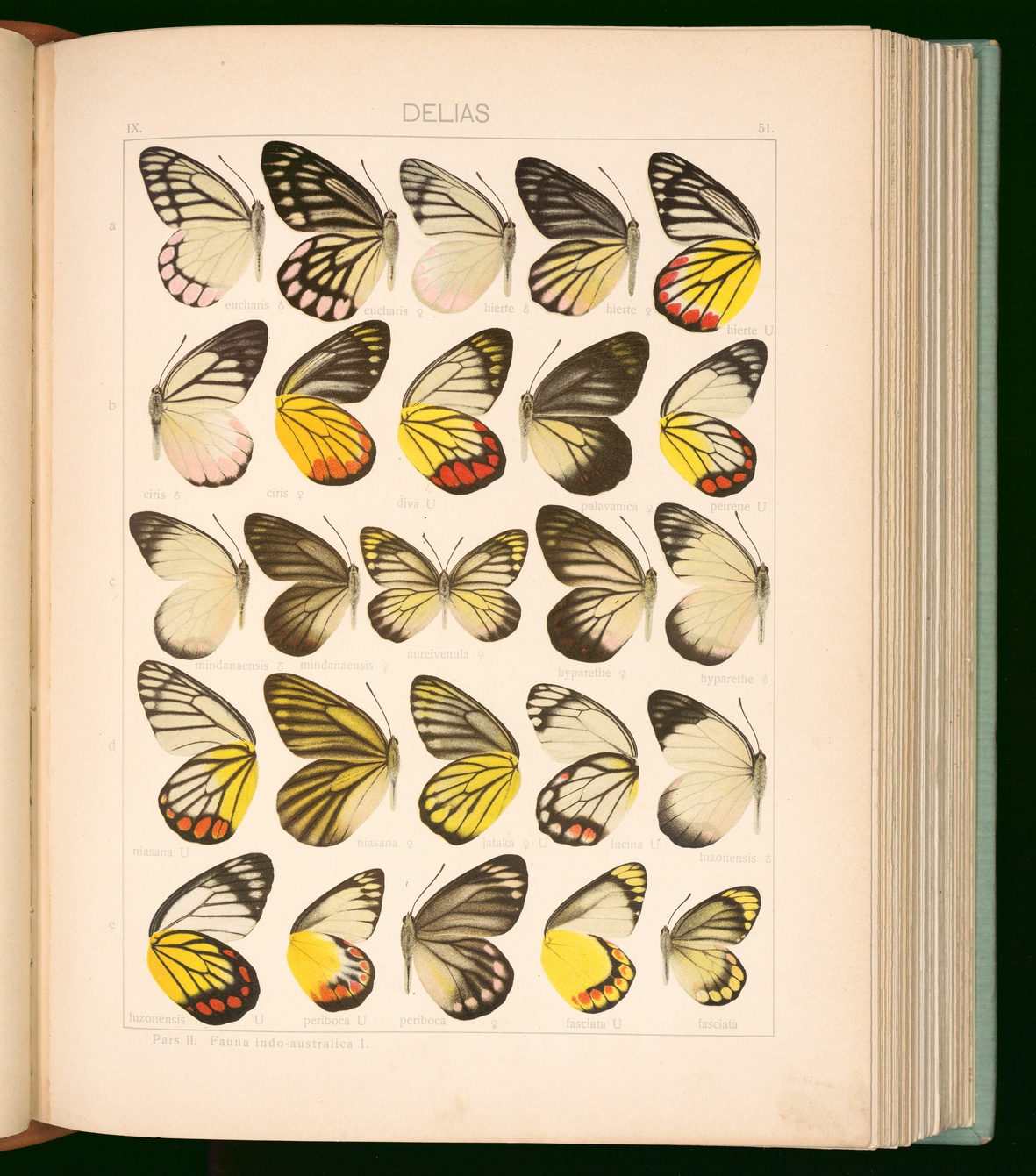 An auxiliary science of medicine, ever since antiquity, starting from the sixteenth century, botany has been increasingly gaining its own autonomous space. Scientists start to study plants not only for their curative and nutritional properties but also for their intrinsic characteristics and they begin to try the first systems of classification of the plant world, culminating then in the eighteenth century with the great "arrangement" by Linnaeus, which will also affect the animal world.
The increasing spread of printing with movable characters and above all the improvement of typographic techniques, which allow the printing of illustrations, favour – in particular from the seventeenth century onwards – the proliferation of illustrated books, to which famous draftsmen and engravers are often called to collaborate. In many cases, the purchaser of the volume then takes care to make the plates, originally printed in black & white, then coloured in by hand.
With the nineteenth century, colour prints begin to appear and, starting from the turn of the century, photographs are used; however, photographs will never supplant, especially in the botanical field, freehand drawings. These volumes often combine the scientific and historical value with a remarkable aesthetic value and continue to attract the interest not only of botanists and zoologists - especially those who deal with the history of the two disciplines and the scientific thought in general, but also of art historians, artists, and graphic designers.
Most of the volumes of the collection come from the ancient background of the section of Animal Biology of the Sciences Library, now transferred to the Sciences Campus. After the participation in the BHL Europe project, some volumes of nineteenth-century zoological literature in Italian, rarely subject to digitizations, were selected. Among these, for example, the Storia naturale degli uccelli che nidificano in Lombardia by Eugenio Bettoni or Iconografia dell'avifauna italica by Enrico Hyllier Giglioli with hand-painted plates by Alberto Manzella or the Le farfalle diurne d'Italia by Roger Verity.
The oldest volumes come from the Biomedical Library (from the Hospital of Santa Maria Nova). These are five manuscripts depicting mushrooms by the hand of Tommaso Maria Chellini, an illustrator also known to Pier Antonio Micheli, and two volumes of a Viridarium botanicum..., probably also illustrated by him.