Manuscripts of Statutes (16th-19th centuries)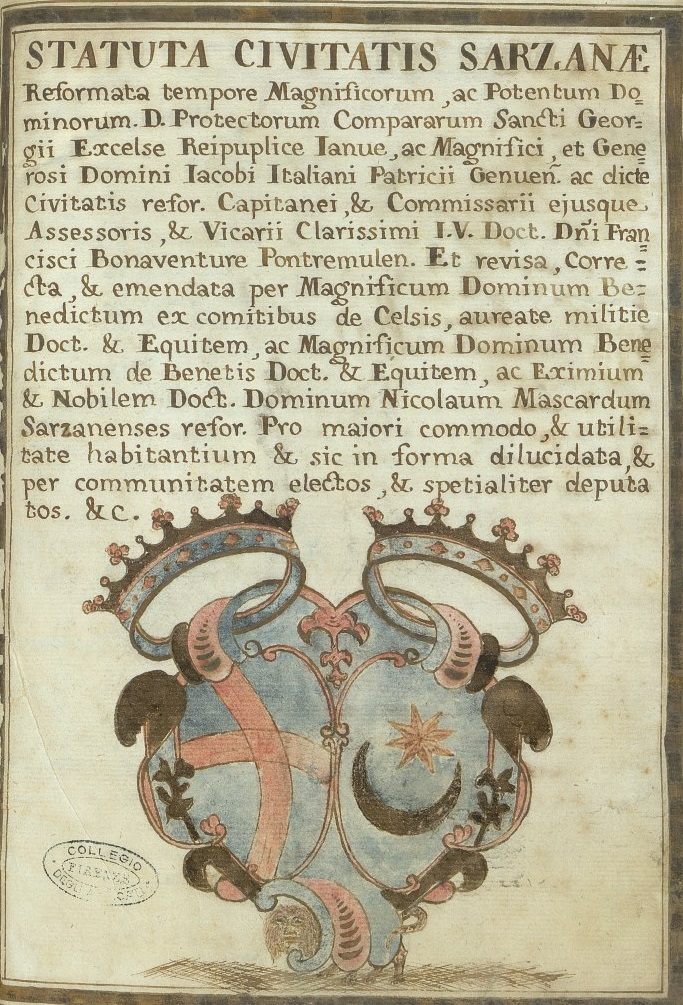 Most of the digitized collection of manuscripts of statutes is part of the Library of the Bar of Florence, which, donated in1940 to the University of Florence, represented with its 12,600 volumes the first nucleus of the Legal Library of the Faculty of Law
An archive formed over time through the donations of private libraries of the Florentine lawyers, born for the most part because of the demands of the professionals, as testified by the numerous handwritten notes present. It has more than 1500 16th century editions, about 2400 17th century editions, and dozens of manuscripts of statutes of municipalities and corporations, as well as copies of medieval or modern documents made between the 16th and 19th centuries, some with dense marginal notes of several hands. 
These documents are also accompanied by the manuscript of the Florence Statute of the ancient collection of the Biomedical Library, realized in the course of the 16th century.
The digitization of manuscripts basically has three objectives: first of all, to offer the law historians precious sources for the study of "iura propria" (i.e. special laws, as opposed to common law) and its evolution from the Middle Ages to the beginning of the nineteenth century; secondly, that of safeguarding the texts handed down, before the inevitable deterioration of the supports renders them illegible: Some manuscripts present in fact faded writings, papers that show on the front side glimpses of the writing of the reverse side, holes caused by the acidity of the inks; the third objective, finally, is to make known and make the most of the precious documentary patrimony held, in order to transmit it to future generations.
Next to this manuscript nucleus, the Social Sciences Library also has a collection of 444 printed documents (statutes and customs in ancient edition) made partially accessible on the Iura propria platform.