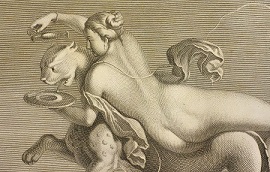 6 March - 7 April; extended to 12 May
Monday to Friday, 8,30 am - 7 pm

The Humanities Library, Piazza Brunelleschi, 4
Satellite exhibition to Hidden Treasures - The Libraries of the University of Florence on show (Florence, Biblioteca Medicea Laurenziana, 15 February - 23 June 2017)
The exhibition complements the Hidden Treasures one (Florence, Biblioteca Medicea Laurenziana, 15 February - 23 June 2017), offering visitors the chance to admire "live" the exhibits of the online exhibition.
PIcking up on the topics of the online exhibition (Firenze, il Mediterraneo e l'Oriente; Il mare, la terra, il cielo; La corte e la città; Grandi autori della letteratura italiana; Il fascino dell'antico; Novecento letterario), the display cases offer an evocative referral from the physical copy to the digital one, and also show, in some cases, part of the volumes which have not been put on view but are equally worthy of attention.
On display there is a significant sampling of the valuable documents held by the library in its deposits, which contributes, together with the finest specimens of the main exhibition, to represent effectively the lines of development of the studies in the humanities field at the University of Florence and document its successful relationship with history, culture and institutions of the city over time.