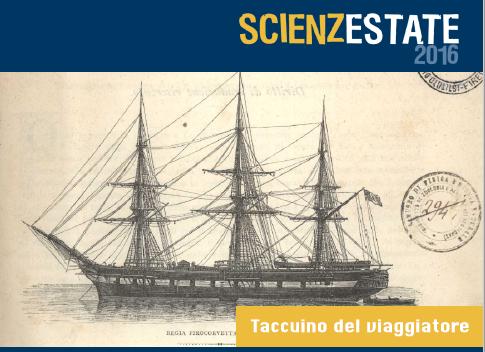 As part of the activities offered during Scienzestate 2016, the Sciences Library proposes the creation of a travel notebook along the lines of the notebooks and logbooks written by scientific explorers during the 1700s and 1800s.
In addition, the library has curated a small exhibition of books and documents from the antique archive of Animal Biology, featuring exhibits by James Cook, Charles Darwin and the botanist Odoardo Beccari which will be shown at the Department of Chemistry.
Thematic footage will also be screened. The event is aimed particularly at children and families and anyone curious.
In Search of Diversity: Travels to Lands once Far Away
Wednesday 8 and Thursday 9 June, 9-11 pm - Free entrance
Department of Chemistry

University of Florence - Sciences Campus
via della Lastruccia, 3 Sesto Fiorentino (Florence)