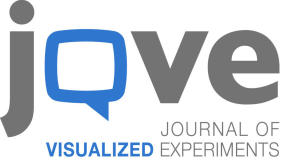 JoVE - Journal of Visualized Experiments, the video platform of experiments for teaching and research is now fully available for the University of Florence, thanks to the availability of the publisher, until 15 June.
To access JoVE remember to configure the proxy.
JoVE is a multidisciplinary video resource, which publishes, in audiovisual and textual format, the latest news relating to research and scientific education from the most important international institutions.
The over 11,000 videos, dedicated to biology, chemistry, environmental sciences, psychology, medicine, engineering, can be viewed in HD on any device and can be easily shared with students through the main e-learning platforms (Moodle, etc.).
JoVE offers 2 main tools:
JoVE Video Journal, the first video journal of peer-reviewed methods, with index and Impact Factor, supporting the reproducibility of research and divided into 14 different sections covering life sciences and physical sciences. In addition to the video, all the articles include a detailed protocol: the aim is to increase the reproducibility of the methods and the productivity of the research.
JoVe Science Education, is a video bank dedicated to teaching laboratory fundamentals through simple video demonstrations of techniques and concepts to support innovative teaching useful for those who need to familiarize themselves with laboratory tools and related basic methods.
Videos enhance traditional classes, favor flipped classrooms and can be used as pre / post-lab assignments.
The videos are subtitles in various languages, including English and Italian.