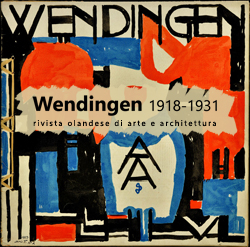 The virtual exhibition extends and integrates with further images and documents, the exhibition «Wendingen» History of a Dutch Magazine 1918-1931 (Florence, Technology Library - Architecture, 10 October - 15 Decembre 2017).

With the digitization of the 160 covers, articles and architectural projects, the Library of Technology - Architecture aimed to present the complete collection of the magazine "Wendingen", retracing its artistic and publishing history.
Illustrating and enhancing the virtual exhibition are the texts by Ezio Godoli which describe the genesis, the publishing history, the covers and the topics explored by the magazine.