Proyecto Humboldt
Go to the documents on the Proyecto Humboldt | See also:
In 2004, an agreement was concluded between the Fundación Canaria Orotava and the Sciences Library within the framework of the Proyecto Humboldt. The latter preserves at the Botany service point, the epistolary of the English botanist Philip Barker Webb, author with his French colleague Sabin Berthelot of a monumental Histoire naturelle des iles Canaries, the result of repeated long stays in the archipelago.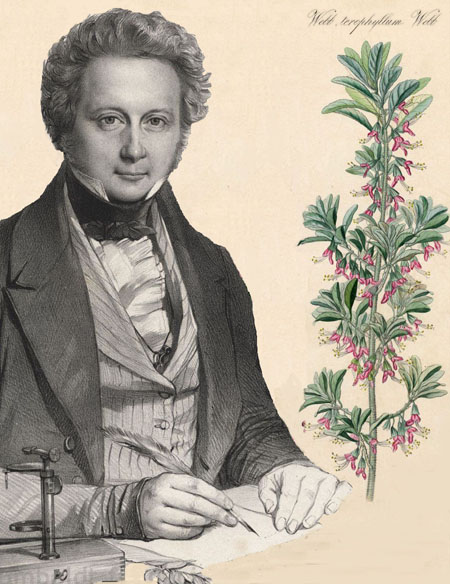 The letters addressed to Webb were the subject of a thorough and in-depth analysis by the Fundación staff to identify correspondents more specifically related to Webb's activities in the Canary Islands. At the end of this preliminary survey, the letters of the selected senders have been fully digitized and can be consulted on the Proyecto Humboldt website, where they constitute the vast majority of the correspondence section.
The stay at the Sciences Library of the staff of Fundación Canaria Orotava - which has carried out its own digitization without any aggravation for the library itself - has allowed identifying, in the rich historical collections of the Botany Library, other valuable bibliographic material (especially articles of scientific journals and brochures), which has also been digitized.
At the library, we hold the impressive book collection that belonged to Webb (over 5,000 volumes and printed extracts) and the archive inside which is found the correspondence, reordered in 2006 and inventoried. The inventory is available in pdf format.