Luigi Vessella

OPEN PRISON ARCHITECTURE

Book Presentation Wednesday 8 May 2019, at 4 pm (Archive and historical collection room)
in the presence of the author and Carlo Terpolilli, Professor of Architectural Design at the University of Florence e Corrado Marcetti, coordinator of the Scientific Committee of Fondazione Michelucci
Exhibition "Isole sulla terra ferma" 8 May - 7 June 2019 (opening hours: Tue-Fri 9 am - 6.30 pm)
Location: Architecture Library - Palazzo San Clemente - Via Micheli 2 - Florence
The book presentation and the exhibition are organised as part of the series of conferences Le Archistorie della biblioteca: presenting books, experiences, projects...
Archistorie were born to rekindle and acknowledge the teaching and activity of Luca De Silva and they want to represent their ideal continuation.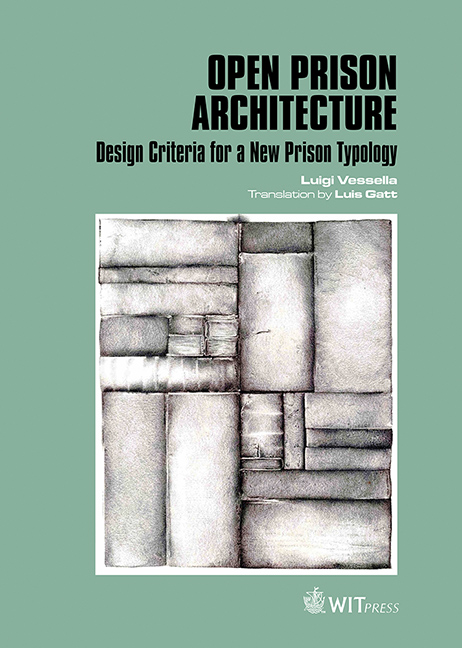 The presentation of the book L'architettura del carcere a custodia attenuata. Criteri di progettazione per un nuovo modello di istituto penitenziario (Franco Angeli, 2016 then translated and expanded in Open Prison Architecture, Wit press, 2017) is an opportunity to bring the theme of prison architecture to the School of Architecture and undertake a path that aims to include it within the design research developed in the academic field. For a long time, the theme of penitentiary architecture has been neglected by architectural culture, leaving the design of prison structures to be the inevitable result of the overlap between old practices, stringent safety standards and containment of construction costs, to the detriment of the quality of the internal space and the effectiveness of the treatment. Nowadays, since the issue of detention has come to the attention of public opinion in a more insistent manner and the problems connected with it have become unsustainable, the need for a more efficient penitentiary system capable of producing positive changes in inmates has been more and more taken into consideration. It has, therefore, become indispensable to rethink the architecture of the prison in terms of quality of space and respect for the dignity of individuals, through the definition of new ways of detention and, above all, through conscious planning action with respect to the role of architecture in the re-educational process.
The exhibition "Islands on Land" by Luigi Vessella, has been set up on the occasion of the book presentation. It is a collection of images of the penitentiary architecture of the old and new generation, documenting the evolution of prison design and reveals the importance of quality of the space of punishment as an expression of a renewed cultural attitude.
The space of the new prison becomes one of the roads necessary to reinforce the rehabilitative value of the sentence and not consider it a mere temporary limitation of some rights. The exhibition is completed by a survey on the situation of Italian prisons taken from the Antigone association website: for rights and guarantees in the penal system and a video screening and exhibition of books and themed magazines curated by the library.